PROFILE
---

Hallo, I am Reiko Kuroda.
I thank you for your having come to my website.
If we have a chance, let me introduce myself to you personally.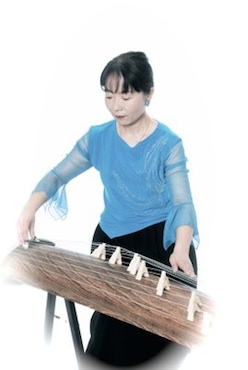 I started to learn the koto when I was 5 years old.
To tell the truth, I wanted to learn the piano.
But, It was a neighboring koto classroom that my mother took me.

In those days, a lot of friends of the same age were there.
The reason why I went there is to play with them rather than to learn the koto.

At the age of 12 years old, I moved to the different teacher.
And then, I began to learn the sangen, too.

I enjoyed them very much, but I did not intend to advance to the way.
I went to junior college after graduation from high school.
I wanted to study English more.

It was a turning point to have stayed in the United States by homestay.

During a stay, I was asked about about Japan a lot.
I had to talk about it. But!
I noticed I had too little knowledge about my own country.

After that, my interest moved to Japan than English.
And I thought to try the koto more seriously.

However, my world changed completely after starting to work.
I was absorbed in scuba diving.
I used to go to the sea almost every weekend when I was an office worker.
I think I must have been crazy!
Anyway, I got qualification as a teacher of Miyagisha at that time.

After leaving the office, I went to NHK Hougaku Ginousha Ikuseikai
and graduated from the 44th class.
In 2001, I started to teach the koto and named my classroom "美ら箏 - churagoto -"

In 2015, I was promoted to a master of Miyagisha.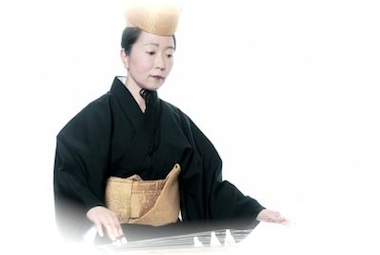 On the other hand, while I continued going to the sea of favorite Okinawa,
I came to be gradually interested in music of Okinawa.
And I met "Ryukyu Soukyoku", a koto of Okinawa there.

In 2005, I became the member of the Kouyoukai to learn about the Ryukyu Soukyoku.
In 2012, I got qualification as a teacher of Kouyoukai.
In 2013, I got the highest prize for the contest of the 48th Ryukyu Kotengeinou concours.
In 2014, I started to teach the Ryukyu Soukyoku, too.
In 2017, I was promoted to a master of Kouyoukai.



Now, I am thinking about what I will do from now on.
My interest is spreading through the connection of "a koto of Ikuta" and "the koto of Ryukyu" more and more.
One year later, and 10 years later. What will I be doing? I hope to enjoy it!